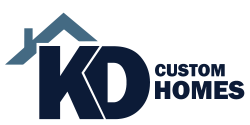 Testimonials
The greatest accolades we receive are from our satisfied homeowners. Please take a few minutes to read what they have to say about their personal experiences with KD Custom Homes. We look forward to having you as our next satisfied homeowner!

Amber & Eric
Through a unique set of events we were led into a position of needing to find a home pretty quickly. The problem was they all looked the same. I wanted a house with character and a floor plan that fit our needs and had no wasted space. We had looked at homes that had a lower price per square foot but the problem was that when you walked in—it showed. From the finishes, paint, flooring, and fixtures to the floor plans, the quality was lacking. Every home inside and out looked the same. We found one of Brian's homes that was under construction and decided to give him a call. I instantly noticed he was not trying to push a sale and just wanted to answer questions that would help us determine if it was the right fit. I was a pregnant woman on an unforgiving timeline that was about to embark on a homebuilding journey…it was dangerous. Brian was the absolute only reason I did not have a mental breakdown during this process. He takes a lot of pride in his homes. You see that daily as he is walking through the details with you, helping you budget, immediately responding to texts and calls, addressing any issue or delay immediately, doing everything possible to hit your deadlines, making sure every single step of the way he is involved and in contact with his contractors. It was a level of project management that is rare these days and the reason we felt so comfortable and trusted him 100%. He is a man of his word and follows through every time! We have now been in our home for 1.5 years and it has been a wonderful experience. He has even texted now and then to check on us. He truly wants to make sure you have a home that you can be proud of and a quality that will last. I cannot say enough wonderful things about the experience. In a lot of cases home building/buying experiences end with tension and a severed relationship with the builder but at the end of ours we felt more like we had a new friend. We are so thankful we chose KD Custom Homes.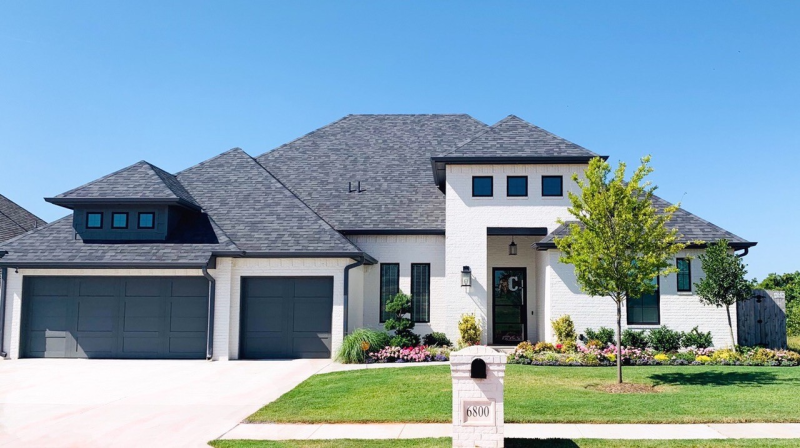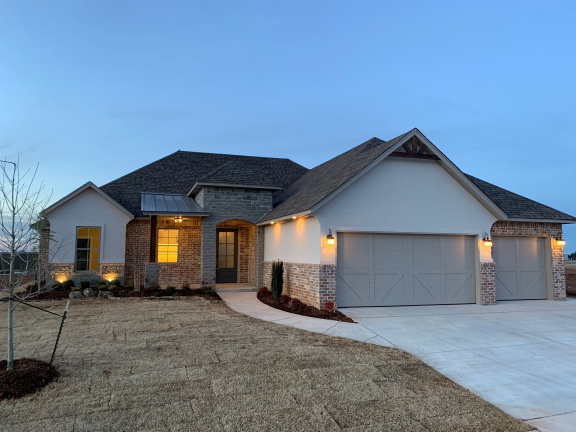 Taylor & Savanah
My wife and I have nothing but great things to say about KD Custom Homes. Brian has been absolutely amazing since day one. Brian truly cares about his buyers throughout the entire process. His communication and dedication to his homes is the best that I have personally witnessed. You will grow to appreciate all of the personal/custom touches that come with a KD Home, along with great build quality that makes you feel secure with your new investment. We will be looking to KD Custom Homes for future home purchases/custom builds.
Karla & Susan
Our experience with KD Homes has been incredible. Brian has been so helpful and truly cares about his clients. We have contacted him on different occasions and he is always quick to respond. He made the process very easy and would recommend him to anyone. We are so pleased with the quality of our home. The appraiser and realtor stated this was one of the best-built homes they have ever seen. Brian truly cares about his work and it shows with every little detail. The open floor plan, amazing craftsmanship, and beautiful kitchen with oversized island and top of the line appliances are just a few of the extraordinary details that Brian adds to his homes. We are absolutely in love with our home and look forward to raising our family here. Thank you Brian and KD Homes for making our forever home a dream come true.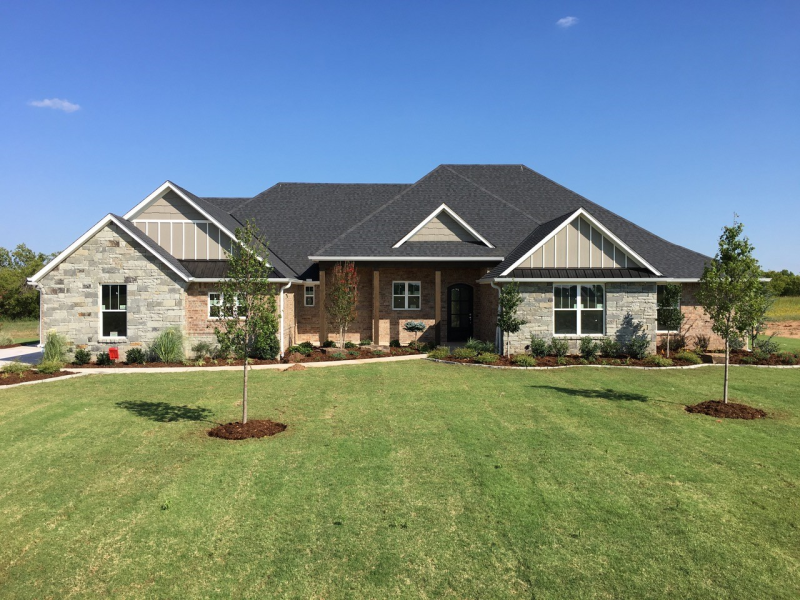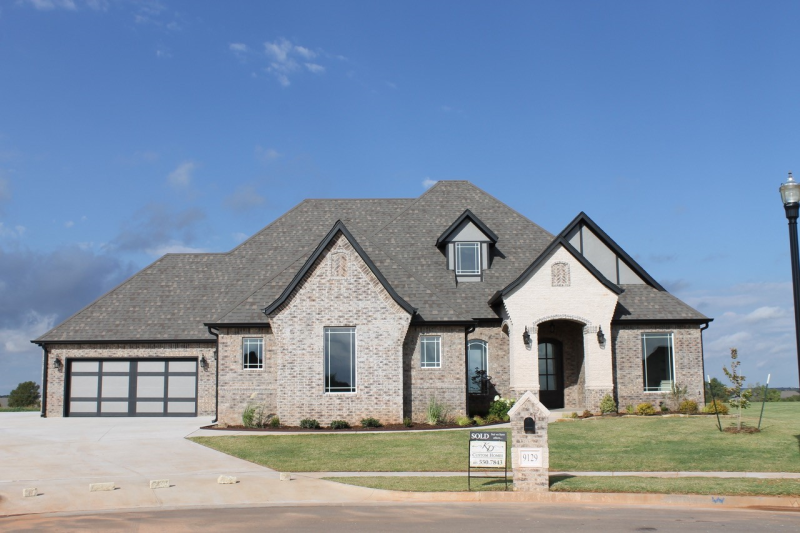 Billy & Krysten
Brian built our custom home back in 2016, and to this day I cannot say enough how happy me and my family are to have picked such an exceptional builder. He and his team's attention to detail, their courtesy, and professional attitude made the home building experience well above par. He is a trustworthy individual, and still proves it to this day whenever I bug him over and over for help or support on anything (yes, we are just shy of living here 2 years this October). I did not know Brian prior to building my home and considered several Oklahoma builders prior to choosing him. While it was a lot of work building our custom home, we still admire today what a fantastic job Brian did making our dream home come true, and how easy he made the process throughout. The project was completed within budget, and we were also able to add some extras at minimal cost. He even completed the project quicker than projected so we could move in early after our previous home sold quicker than we expected. If what you are looking for in a custom home builder is attention to detail, a professional attitude, and a person that would build your home the way he would build his own; choose Brian and KD Custom Homes. The only thing I would change to this day would be to have provided Brian with this testimonial much, much sooner.
Phuong and Diane N.
My husband and I recently bought our forever home from Brian McCullock and KD Custom Homes so we would like to take a few minutes to write a testimonial about working with him and his company. Brian has been the easiest, kindest, and most professional builder we have ever worked with! He is very easy to communicate with and he listened to us and got our requests taken care extremely quickly. We have worked with other builders before and we were very leery about how it would be to work with him, but he made us very comfortable and treated us like we were family!
We found our home when it was roughly 85% done so we were able to put some of our own touches to it to make it our own. These included changing the doors to the master bedroom, changing the direction of how several doors opened, adding lighting, changing out ceiling fans, adding glass shower doors to all bathrooms, picking out the glass above the transoms and kitchen cabinets, adding hardwood tile to the study and master bedroom closets, adding built-ins in the study and bonus room, changing out the door knobs, adding hardware to all cabinets, and moving the position of some of the lighting to other locations in the house. Brian not only met all of our requests but he did so in a manner that was unrivaled to any builder we have ever worked with! We went under contract at the end of November and we closed on our house at the end of December, therefore he completed all of the work listed above in roughly five weeks! He was extraordinarily easy to get a hold of if there was an issue on anything and he fixed it exceptionally quickly and professionally as well!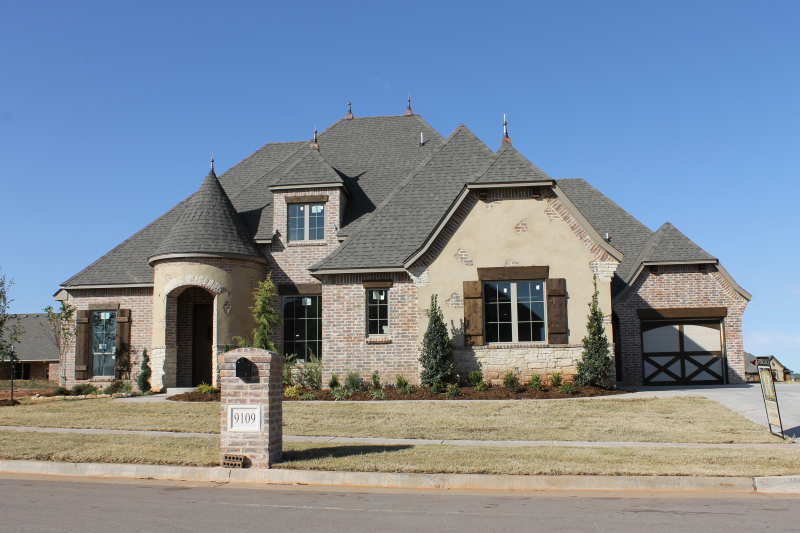 When we first went under contract, Brian met us at the house at a very late hour. He walked us through the house personally to make sure that he knew exactly what we wanted changed. It took us about an hour to discuss all of the changes we wanted and by the time we were done it was 10:00 pm. He never rushed us and we went over it several times to make sure we were all on the same page. Then, on the day of closing he informed us that the tree in the front of our flower bed was beginning to die due to the recent snow and ice storms we were having. So, he took it upon himself to replace the tree with a new and healthy one! We're sure that not many other builders would have done that! It just shows that he goes above and beyond for his clients.
We have now moved into our dream home. There are a couple of things that we couldn't get to before closing that still need to be done and Brian is continuing to work with us just as closely as before we closed on the house. He is above and beyond what we could want or ask for in a builder and has made this process an easy and fun one! We highly recommend Brian McCullock and KD Custom homes to anyone who wants a beautiful, quality built home from a builder who is easy to communicate with, gets things done in an extremely quick fashion, is very professional, and most importantly, treats his clients like family! Anyone who builds or buys from Brian and KD Custom homes will have the highest quality of home from a builder who truly loves what he does! Thank you, Brian, for building our dream home. When we had lost all hope of ever finding our dream home, you answered our prayers and we are so very grateful for that!!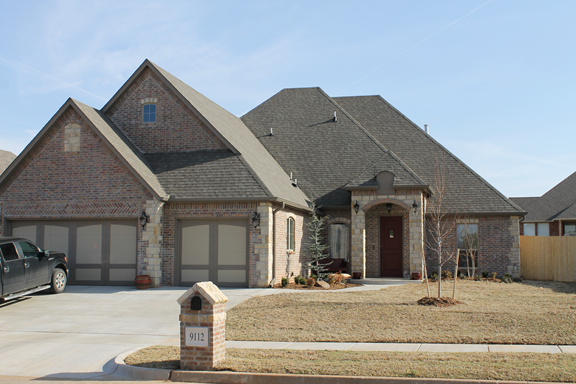 Lt. Col. Ricky (ret.) and Dr. Cindy D.
Ricky and I were very happy with our experience with KD Custom Homes and Brian McCullock. We were first attracted to one of Brian's homes when we saw the open floor plan and exquisite kitchen. He had a similar home in the earlier stages which allowed us to choose all of our color selections. This even allowed for making a few design changes, which Brian was happy to accommodate. Ricky and I both had built houses in the past, and the experience with KD Custom Homes was less stressful due to Brian's hands-on philosophy. He was on site regularly to oversee all stages of development. His crews were top notch, and no one ever acted like we were in the way whenever we walked through to see the progress. We always felt comfortable in contacting Brian at anytime if we had questions or concerns, and he always responded quickly. The details and finishes that come standard with KD Custom Homes are exceptional and set his houses apart from other builders.
We have always been impressed with organizations that take the personal touch and the "family way" into their approach. We are very thankful that KD Custom Homes took that approach with us. The workmanship is detailed and of high quality. His continued support is greatly appreciated. Needless to say, we are very happy that we decided to have KD Custom Homes be our builder. Thank you so very much for your dedication to our project. We appreciate all that you have done for us.

Mickey and Stacy C.
Brian McCullock and KD Custom Homes built my family a home that we are proud to own and plan to live in for a long time. I can honestly say that KD Custom Homes far exceeded our expectations in terms of quality of build, professionalism, and overall experience. Even prior to closing, we had received numerous compliments from friends, family, and new neighbors about the quality of the build and the level of craftsmanship.
Building a custom home can seem overwhelming (especially since this was our first). KD Custom Homes was able to distill choices down to a manageable level and helped immensely in the selection process. All the while, we were able to bounce ideas off of Brian and receive some excellent recommendations. From lot selection, floor plan creation, framing, interior and exterior finishing, and ultimately to the delivery of the home, Brian was there throughout the process. Probably his most significant accomplishment was keeping my very nervous wife happy and under control throughout the build. Speaking from direct experience, this is no easy task.
My wife and I are extremely proud and happy with our KD Custom Home. Brian even added extra little touches, while working hard to maintain our budget. We would wholeheartedly recommend Brian McCullock and KD Custom Homes and would use them again without reservation.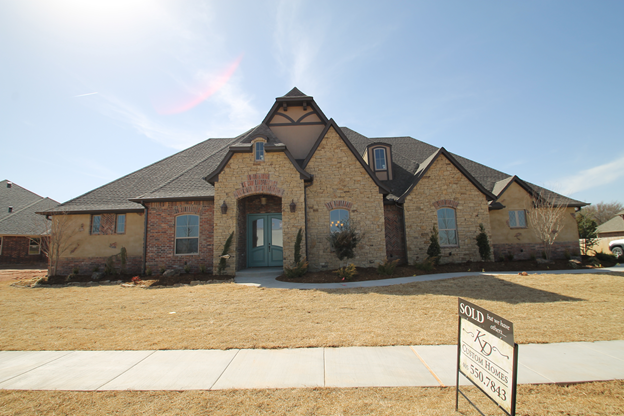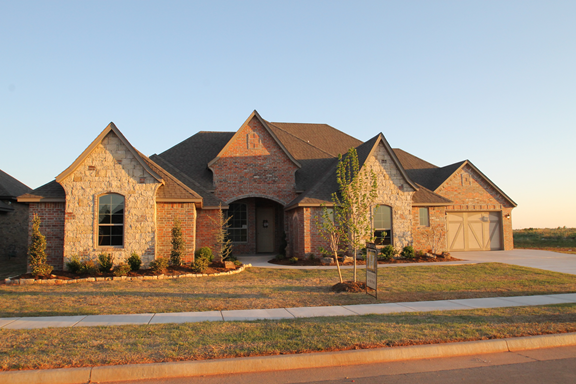 Maj. Gen. Retired Toney and Jennifer S.
Brian McCullock of KD Custom Homes was an outstanding builder in overseeing every detail of our home's construction. Additionally, Brian was easy to work with and he was very quick to satisfy any concern we voiced. Most important to us however was that when Brian said he would do something, it was done and it was done quickly and accurately. As a homebuyer, this is very refreshing and greatly appreciated. We are very pleased with the quality of our home and Brian's responsiveness. We highly recommend Brian McCullock and KD Custom Homes.

Katie and Brendan H.
After relocating to the Oklahoma City area, my husband and I were in search of the right builder for our new home. We spoke with several different builders during the process but once we met Brian McCullock of KD Custom Homes, we felt a sense of confidence. Originally we were planning on building ground up. During the preliminary process we had a few questions and Brian was kind enough to show us a near completed home of his to help us visualize the answers to those questions. It just so happened, the home Brian showed us, was our dream home. In fact, there was not one thing we wanted to change about this home. The purchasing process went smoothly and we still love our home as much, if not more, than the first time we saw it. We've had just a few minor fixes that we've called Brian's attention to and he's been more than happy and prompt to get them taken care of. We've called Brian on different occasions to ask how something in the home works, or even to get his advice and he is always so responsive and helpful. We plan on finishing the framed living space on our second level and look forward to working with Brian again soon. We truly feel we made the best decision going with KD Custom Homes and Brian McCullock.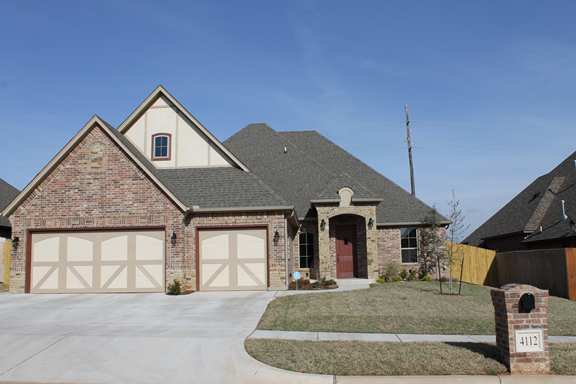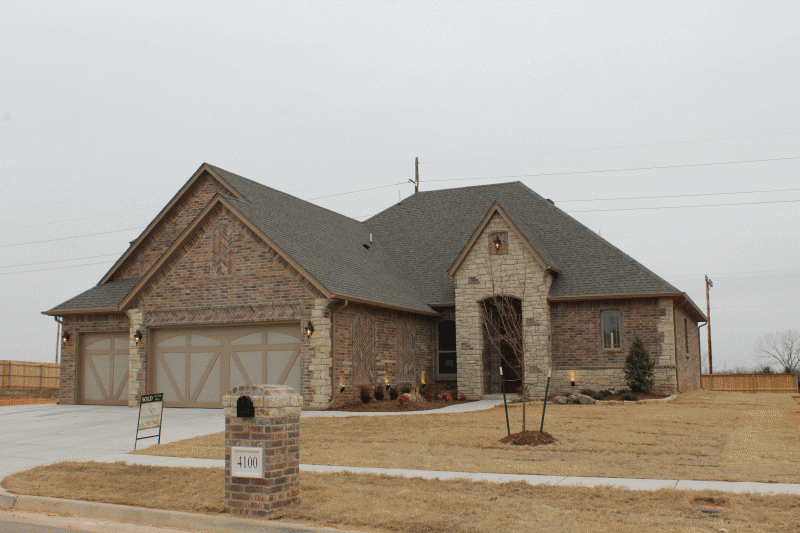 Chris B.
I have been very happy with my decision to buy a house built by KD Custom Homes. Brian has been great to deal with throughout the process. He is very knowledgeable about the houses that he builds and he has attention to detail that I did not see in other homes that I viewed in the area. The house is extremely energy efficient and has the high end finishes that I was looking for. I would recommend KD Custom Homes to anyone that is in the market for a new home in the OKC area.

Cathy and Joe N.
Joe and I would like to thank you for the excellent service we received both during and after the purchase of our home from KD Custom Homes. We could not be happier with our beautiful home! We have both been more than impressed with the outstanding service we've received and the quality of our home.
You truly have exceeded our expectations on every level. Our home is everything we were looking for! Joe and I toured many, many homes during our search and we were thrilled to find a home that had been constructed with quality materials and the upscale look we were looking for. We knew the day we toured the house with you that we had found our dream home.
From the initial walk-through to closing day to today, you have shown us impeccable service. You have gone above and beyond to make certain that we are happy and satisfied with our new home. We cannot thank you enough for the professional, quality service you have provided.
We have both given glowing reviews to our friends and relatives and have proudly showed our beautiful new home to many! We would happily recommend KD Custom Homes to anyone looking to build a home they can be proud of, too!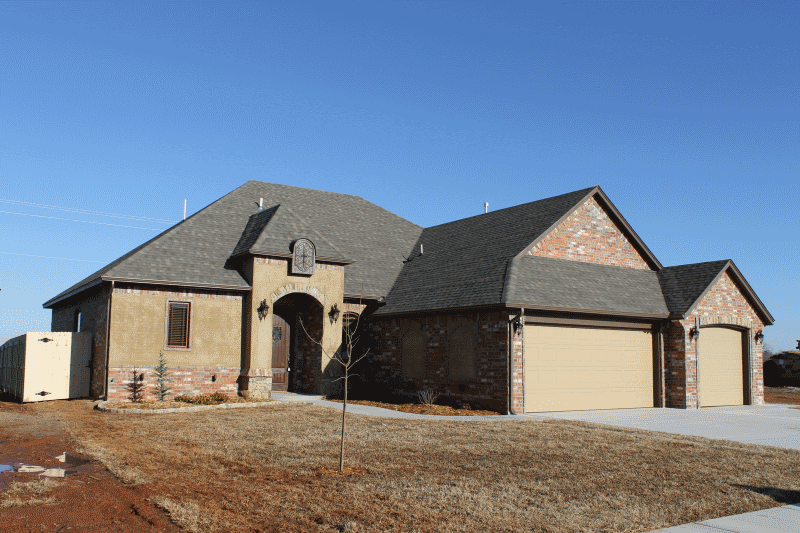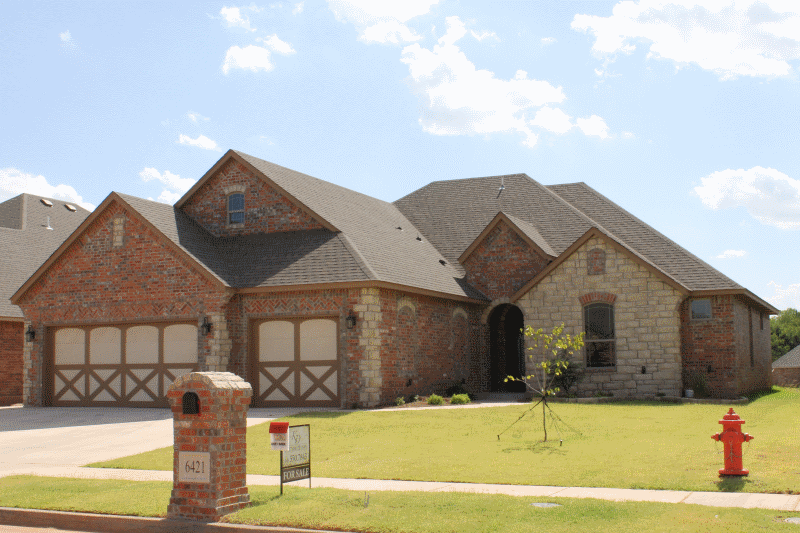 Jose and Carmen P.
Everyone knows it's quite an undertaking trying to find a new home and even more so to find a good, trustworthy builder. After viewing homes all over the OKC metro and in Moore, my wife and I were about to make a decision before we ran into a house built by KD Custom Homes. There was more than one thing about the house that set it apart from the numerous homes we had viewed and we could not believe it. The neighborhood was great, the bedrooms were bigger, the open floor plan flowed, oversized garage, thick granite countertops, large covered patios, and the list goes on and on. After meeting Brian and discovering he was not a volume builder it did not take us long before making his house our home. Brian is attentive and easy to work with and the homes he builds speak for themselves…take a look and find out for yourself!!

Trevin and Sam
We were on a very tight schedule finding a home as our previous home sold in under a day. Throughout the process we had toured many homes and none were quite fitting the bill. One of the last hopes was a home built by Brian. He met us at the home and showed us a pride in craftsmanship that no other builder could come close to. The process was very accommodating as well as expedited. Brian was in contact with us every step of the way during the process and in fact he checks up on us from time to time just to ensure that things are going well. We will definitely use KD Custom Homes for our next home.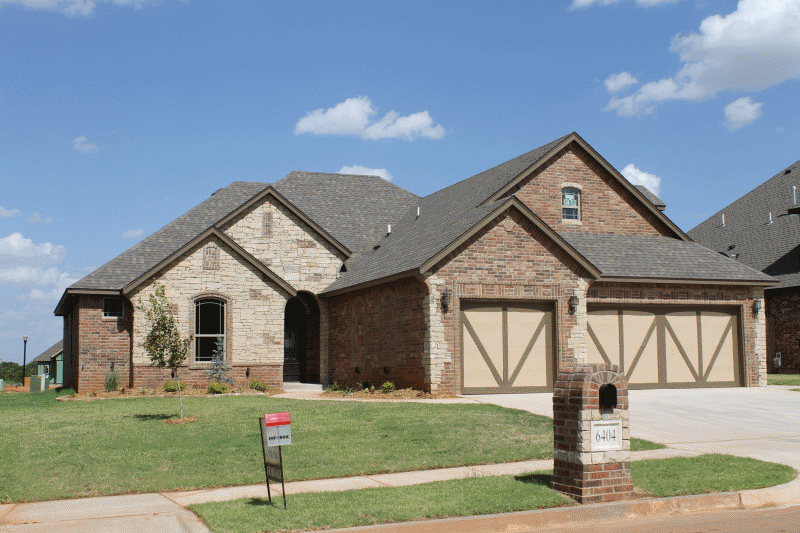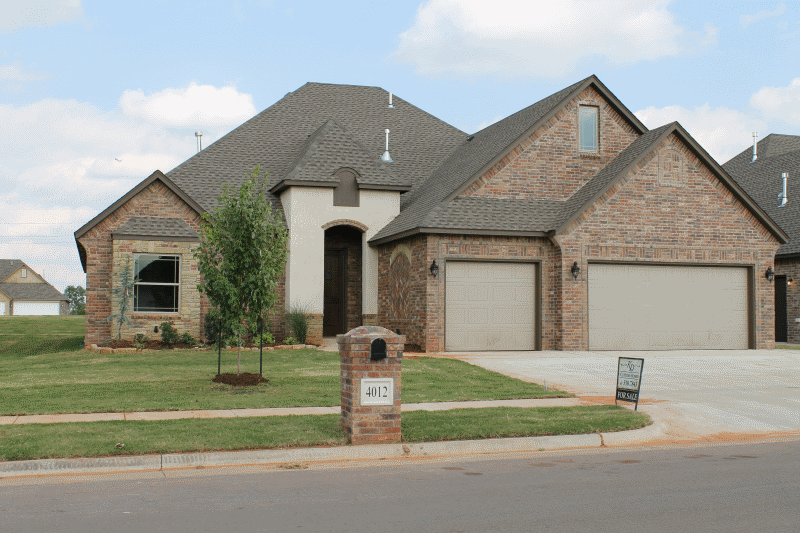 Jeremy and Kaycee B.
Our experience with purchasing a KD Custom Home was nothing short of amazing! The relationship we developed with the builder was fantastic. He was very hands on throughout the process and really cared about the home he built and the family that was soon to make it their home. We were sold on not only the beauty of the work but also the attention to details that made the home much more desirable than anything we had seen. You can tell he takes great pride in his work and he treats his buyers like they are much more than just potential clients. He was constantly available not matter what we needed which made the entire process easier. We would highly recommend a KD Custom Home for your next home!!!

Robert and Tara C.
We were very impressed with the quality of work, attention to details, and added touches that made KD Custom Homes stand out from the rest. I was amazed at the beautiful finishes Brian McCullock selected and the care he took in selecting all the details. You can see that he takes pride in his work and is a true craftsman. We could have not made a better selection ourselves. He is extremely knowledgeable and has been more than available when we have called with any concerns, even after the sale. You could not locate a better, friendlier, more reliable builder than Brian. We can't thank him enough for our beautiful home!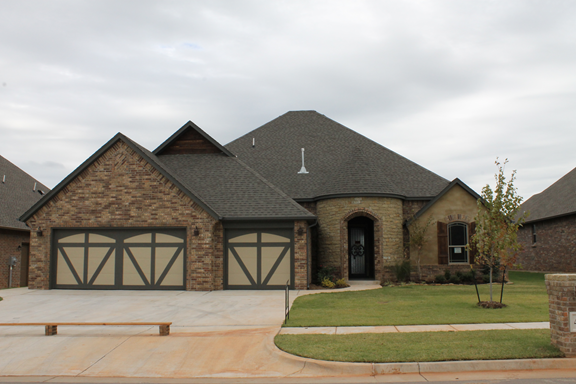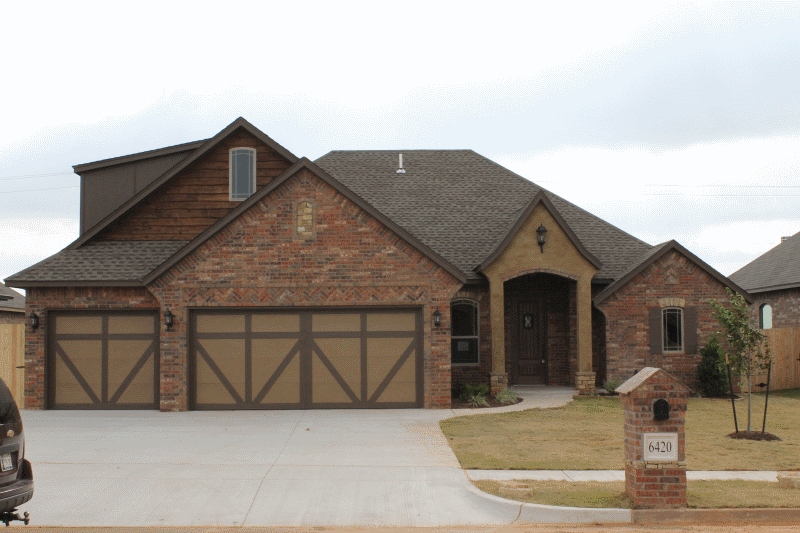 Paige & Anthony
We were very pleased with KD Custom Homes. We found Brian McCullock helpful and full of creative ideas. Every time we had a question, Brian was always available right away to meet with us to discuss. Brian knew of the latest home trends, and was very accommodating to our preferences. Brian put a lot of effort into the intricate details of our home, and we adore our home with all its great designs. Our experience has been a great one, and we recommend KD Custom Homes to anyone looking to build a home.

Ed and Jan
My husband and I are new to OKC and we found our home after looking at several other builders seeing the attention to detail and the quality. It was a parade home so it was move in ready. Brian had put so many upgrades, and the attention to detail and design the use of space. We fell in love with our new home.Brian was very easy to work with and tentative to all our request. Thank you KD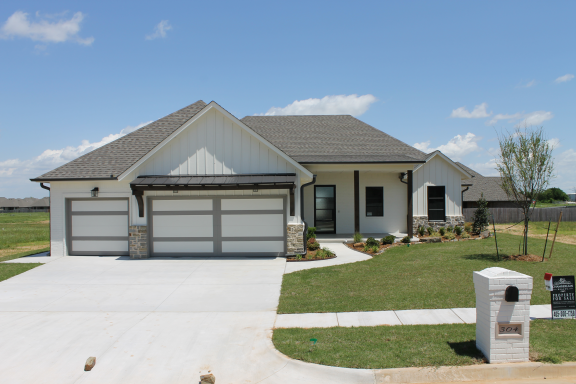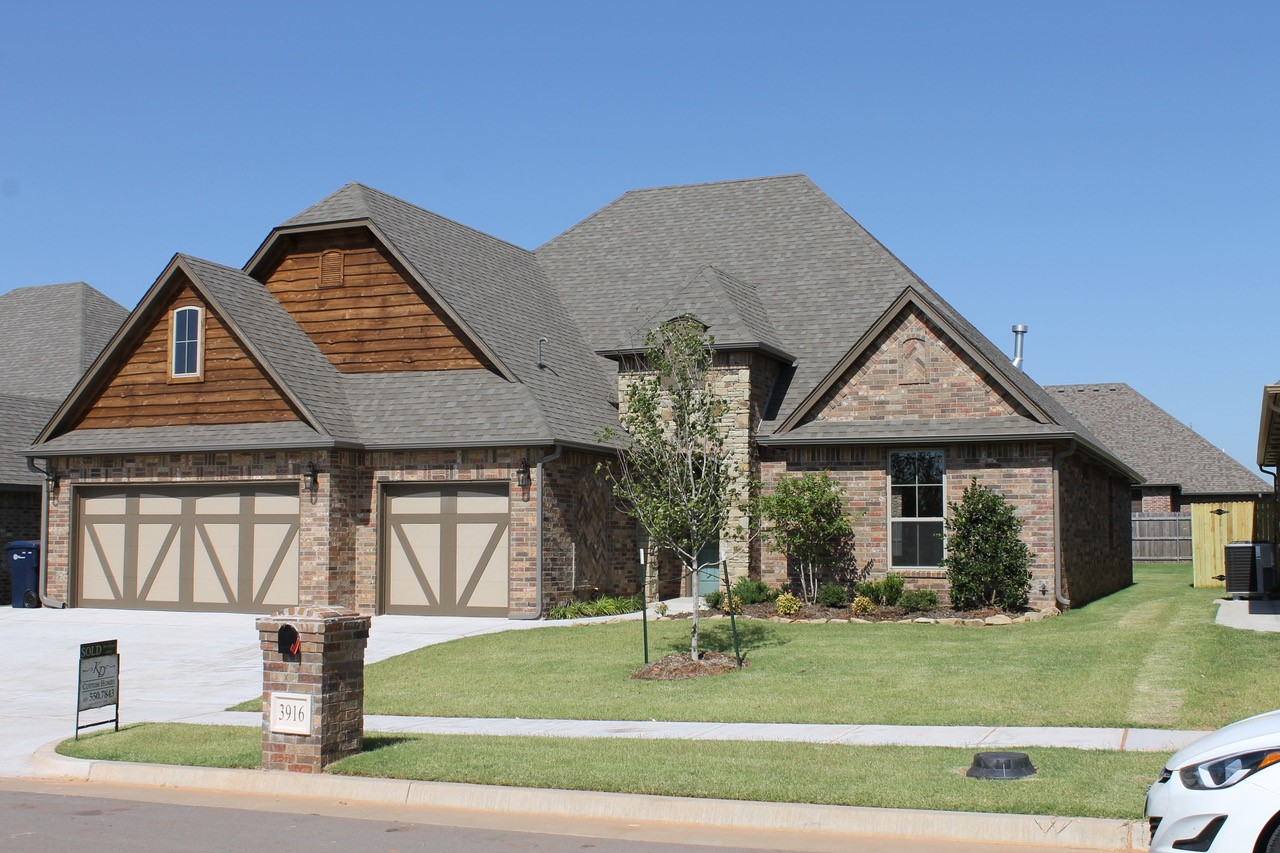 James & Julie Swain
We are thrilled with our new KD Custom Home! The unique nuisances of the home distinguished it from the homes of the many other builders that we looked at. While we love the home and the features of it our greatest satisfaction is with the customer service we received and continue to receive from the builder. Brian worked with us to provide a greater level of customization prior to completion and most impressively has quickly responded to minor issues after the closing. Not many people that you do business with demonstrate that level of care after the sale. If you are looking for a new home I would encourage you to consider a KD Custom Home. I believe you will be impressed with the quality of the home and greatly satisfied with the service you will receive.
Virginia W.
Brian McCullock is the best builder I have ever worked with! The workmanship on trim and installation of appliances and fixtures in the home I purchased from him is meticulous. He goes out of his way, even when the sale is completed, to help his customers. For instance: About two weeks in to my residence at 9600 SW 35th Terrace the garage door jammed and would not go up. This was on a Sunday morning at 9:00am! I didn't think I would even get anyone to answer my phone call, but I called Brian anyway. Brian answered and came over to my house in an hour! He examined the door and realized that he would need to call the garage door installer. The next day, Monday, the garage installer was at my home. They had some further problems but Brian was right after them to make sure they fixed my garage door. The door was working as good as new when I got home from work that evening! Another instance: Due to the air tightness of the home, the vent over my stove would sometimes rattle when the wind blew extremely hard. Brian came over the next evening after I got off work. He worked to modify the pipe to take care of the noise completely. Finally, I asked him to recommend a workman to assemble a sewing machine cabinet (with a lot of pieces) that I had ordered. This work was, of course, not a part of constructing a house and was months after the sale. Brian himself spent several hours on Friday and on Sunday assembling this cabinet himself! He refused to take any money for doing this. Brian McCullock is a kind, considerate person with a marvelous work ethic that is almost extinct nowadays. Anyone who gets a chance to purchase a house that Brian has built is blessed and will not regret it.